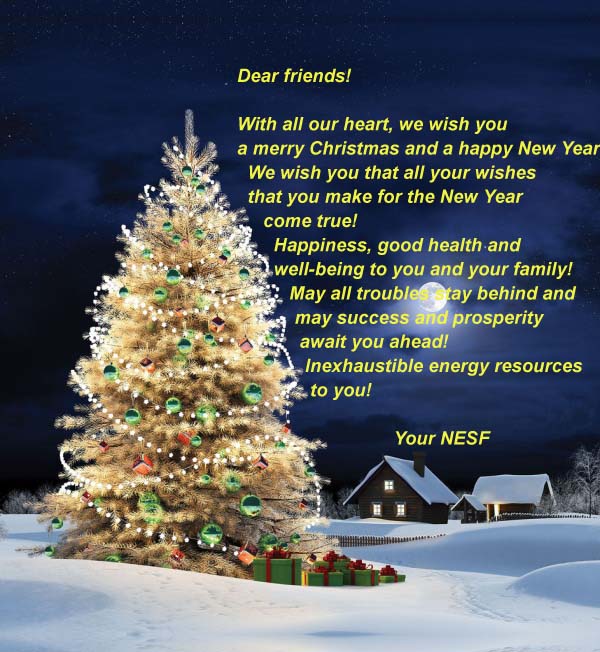 Dear friends!
With all our heart, we wish you a merry Christmas and a happy New Year! We are glad that you have been with us in the year 2008 and hope that the year 2009 will deepen our friendship!
We wish you that all your wishes that you make for the New Year come true! Happiness, good health, and well-being to you and your family! May all troubles stay behind and may success and prosperity await you ahead! Inexhaustible energy resources to you!
NESF is glad to be your pilot in the sea of top quality oil!
Your NESF